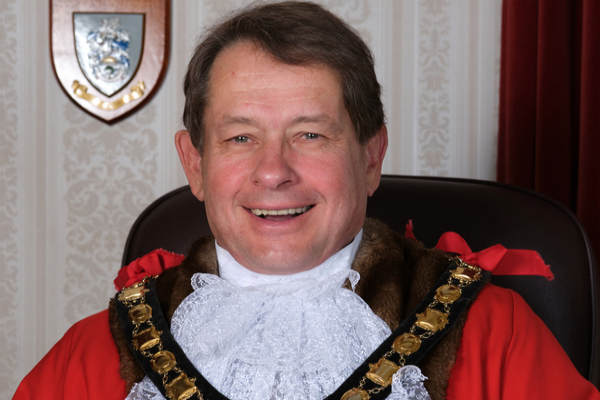 The next Music Night at Sunbury Cricket Club is on Friday 18th March when the Club stages  its now traditional special event in support of the Mayor of Spelthorne's Charities. These events have proved extremely successful and enjoyable evenings, so, having missed last year, we are delighted to be able to put one on this year, especially since this year's Mayor of Spelthorne is Cllr. Ian Harvey, one of our local Sunbury East councillors, who is a great supporter of the Club.
The Club has assembled the usual suspects from the great and good of Sunbury's music fraternity to play under the name of THE CHAIN GANG in honour of the Mayor's chain of office. The Mayor's charities are East To West, providing support to young people in Surrey and Berkshire struggling with difficult and damaging issues, and Ashford Youth & Community Centre, whose aim is to protect the current youth service and work with local community groups to improve services for young people and the community at the Centre.
The band features our resident beat era superstar Karl Green, original and long-time bass player with Herman's Hermits, plus Chris Allard (guitar, keyboards, harmonica) , Gerry Cook (guitar) and Martin House (bass) from the band Matrix, Mark Doyle (guitar) and Phil Miller-Tate (bass) from the Marshall Taylor Band, Tim Renton (guitar) from 3AM, Roger Harding (bass) from Rebel Yell Jazz Orchestra, Stephane Booroff (drums), formerly with Edison Lighthouse and now with Sky High and The Escorts, and Alan Worrell (drums) from The Next Big Thing. Fronting things is Music Night host Paul Watts.
The musicians will be giving their services free, so all the door money will go to the charities. It will be a great night of rock 'n' roll, blues, '60s R&B, rock and country. It's all for a great cause and will be a fun community night, so please put it in your diary.
Admission is £10.00 on the door, payable by cash or card. Please note that, with some Mayoral guests travelling from far-flung corners of Surrey, the band will go on stage around 8.30 p.m.
Hot food, prepared by the expert chefs from our resident caterers from the community food redistribution organisation Surplus To Supper, will be available from 7pm, and the band will be on stage about 9.00pm.