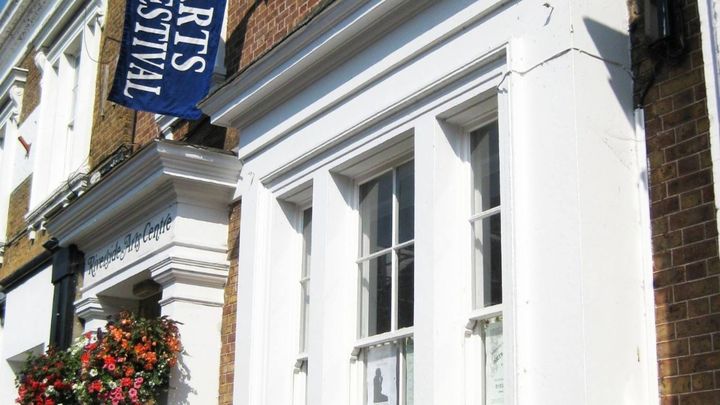 The following is an appeal to our Association from the Chairman of the RAC and we are pleased to circulate it here. The RAC is a valuable community asset and we should do all we can to ensure it remains viable into the future.
"COVID-19 is on track to cost the Riverside Arts Centre over £20,000 by the end of 2020. Although trying to reduce all expenditure whilst closed, it's impossible to remove all maintenance, insurance, and running costs.
Run entirely by volunteers, the RAC typically runs just over costs so that it can provide a space for the arts and the community without breaking the bank. Any 'profit' is reinvested in its facilities to make it even better for our community. This year has caused us to break considerably into our reserves.
"Consequently I have launched a "gofundme page" HERE
"Please distribute this message as widely as possible by whatever means, as any donation will help make an impact in keeping Riverside running in the way we've been used to and allow us to continue to serve our community.
"Thanks in advance for your contribution to this cause that means so much to us."
James Ford Bannister
Chairman
Riverside Arts Centre