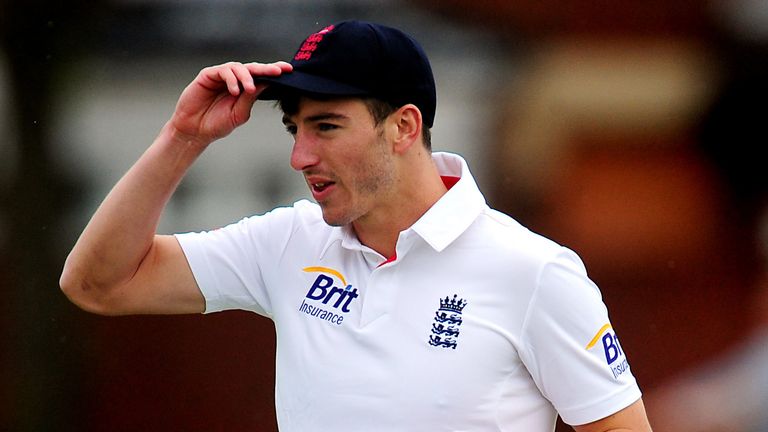 Congratulations to Sunbury cricketer Toby Roland-Jones, who has made a stunning Test Match debut for England at the Oval against South Africa in the Third Test. He made his One Day international debut against South Africa in May. In South Africa's first innings at the oval Toby took the wickets of five out of the top six batsmen to post excellent bowling figures of 5-57. He then made a significant contribution in South Africa's second innings, taking the prized wicket of their star batsman Hashim Amla for the second time in the match. It is a notable achievement for bowlers to achieve the distinction of a Test Match five-wicket haul in their debut innings but even more remarkable to have finished with match figures of 8 - 129 (becoming the first England bowler since James Kirtley took 8 wickets against South Africa at Trent Bridge in 2003).  Although primarily selected as a bowler, Toby has also made a handy contribution with the bat, scoring 25 and 21 not out in England's two innings. batting at No. 9.
Toby started playing cricket as a junior colt at Sunbury Cricket Club when he was about five years old, and played in all the colts age group teams, representing Middlesex throughout his colts' career. He played for Hampton School and then for the Bradford/Leeds Universities Cricketing Centre of Excellence when he was at Leeds University. He was a regular member of Sunbury's 1st XI and, after successful season at the Club in the Surrey Championship, signed a contract with Middlesex in 2010. Last season, he legendarily took a hat-trick in the final game of the season, taking the last three Yorkshire wickets to secure the County Championship for Middlesex for the first time in 23 years.
Toby is the second Sunbury player to play Test Match cricket - another fast bowler Richard Johnson, who is now a coach at Middlesex, also played for England.