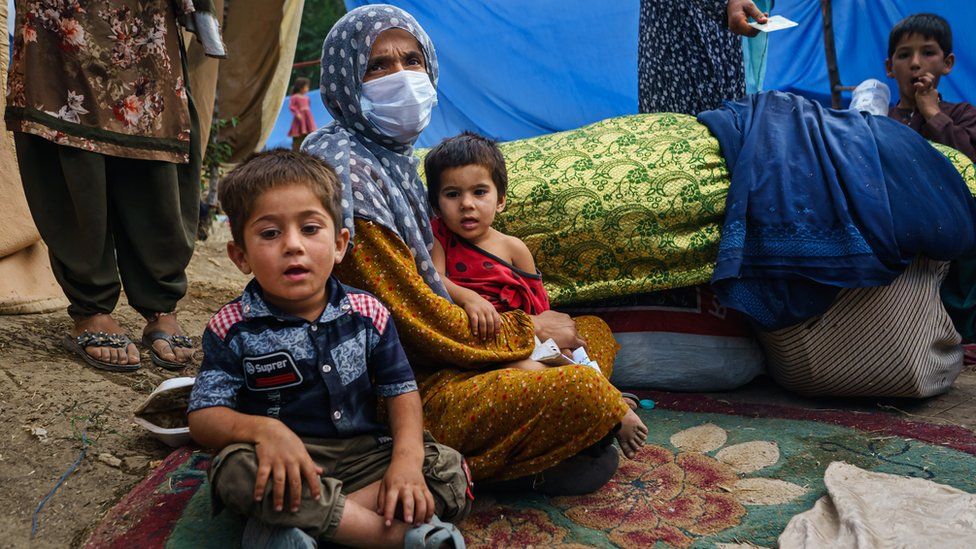 The following press release from the Council has been emailed to the Association and we are pleased to reproduce it here:
Spelthorne is preparing to offer immediate assistance, with financial backing from the Government, to support Afghan refugees. The Council also stands ready to support the Government's longer-term resettlement scheme to help those fleeing their country following the Taliban's takeover.
Spelthorne Council officers had already prepared a report on the Afghan Relocation Scheme, which is designed for Afghani Locally Employed Staff (for example interpreters who assisted the UK armed forces, and their families), which will be presented to the Community Wellbeing & Housing Committee in September. The scheme is designed to resettle and integrate Afghan families, who have supported our Armed Forces for the past two decades, into local communities and will involve the Government fully financing any resources we commit to support and we are considering how best to help.
However, following events this week we have had emergency meetings with the Home Office with a view to offering immediate support for families who have been forced to leave their country, pending longer term accommodation being found in the UK. The Government announced on 18th August a new resettlement scheme to help 20,000 Afghan nationals take refuge in the UK over a five-year period. The Government scheme will see 5,000 Afghani nationals who are at risk due to the current crisis, resettled in its first year with priority given to women and girls, and religious and other minorities. More details about the Government's scheme can be found here: www.gov.uk/government/news/bespoke-resettlement-route-for-afghan-refugees-announced
Cllr Lawrence Nichols, Leader of the Council, said: "We are witnessing a humanitarian catastrophe unfolding before our eyes in Afghanistan, and we have a moral obligation to help. The lives of these people are threatened, and they are in dire need of urgent assistance. Spelthorne Council is committed to doing our fair share to help. This country owes a great debt to those who worked with and supported our troops over the last two decades, so it is only right that we help them."
The Council, recent recipients of the Gold Award in the Defence Employer Recognition Scheme, also acknowledges that there will be veterans who served in Afghanistan living in the Borough, who may be affected by the Taliban's takeover. We have a veterans' hub in the Borough, which allows the Armed Forces Community to connect. Details of which can be found here: www.spelthorne.gov.uk/article/20281/Veterans-Hub-opens-in-Spelthorne
Veterans who need specialist support are encouraged to reach out to the services available to them. Options can be found on the following websites:
Combat Stress – 0800 138 1619 (Veterans and families), 0800 323 4444 (Serving personnel and families)
Cllr Robin Sider, the Council's Armed Forces Champion, said: "As a former member of the Armed Forces, I can fully empathise with what many will be feeling at witnessing these tragic scenes in Afghanistan. I want to assure veterans that you are not alone and support is available to you via the Armed Forces Network and the NHS."