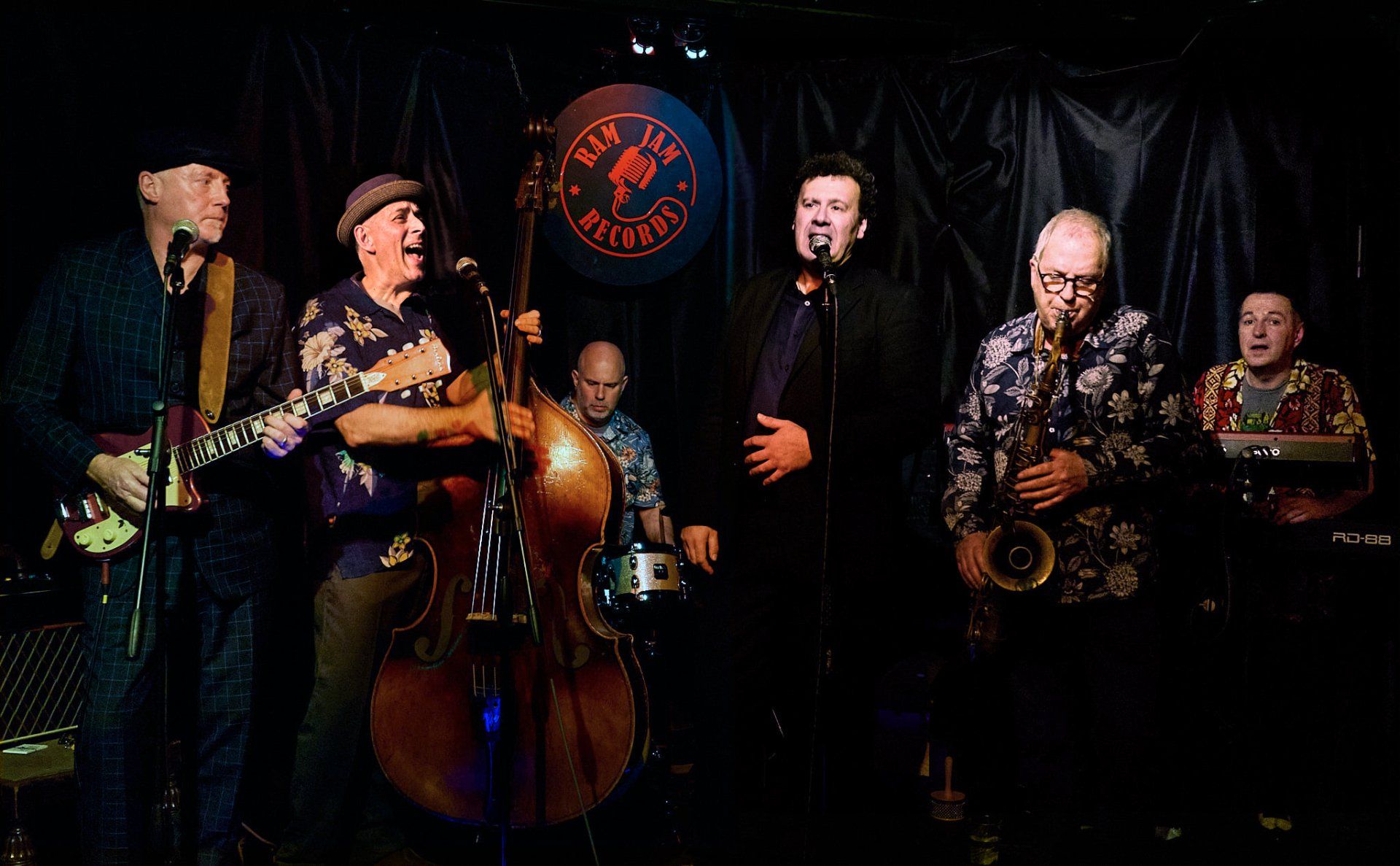 The next Music Night at Sunbury Cricket Club is on Friday 20th May and features JUMP 66, who played their first gig at the Club back in 2019, and this is the first chance we've had to get them back. They are one of the busiest and most popular bands on the circuit, playing a fiery and infectious mix of raucous R'n'B and swinging Jump Blues, with a touch of skanking 1950s Rocksteady.
They have honed their high energy show over the last decade, playing at the Glastonbury Festival in 2014, and are regulars at the Ealing Blues Festival, headlining the main stage in 2018, and the Swanage Blues Festival. They're a resident band at Soho's Ain't Nothing But The Blues Bar, and have been regulars at the RamJam in Kingston and the Crawdaddy, so are equally at home in clubs or on the festival stage.
Boasting a highly credible musical pedigree, they're an archetypal Music Night attraction, and we can guarantee a fine evening of house-rocking roof-raising entertainment. Take a look at their web site at www.jump66blues.com, where there's more info, music clips, photos and a list of dates that shows both the frequency and the quality of their gigs.
Admission is £10.00 on the door, payable by cash or card. Hot food, prepared by the expert chefs from our resident caterers from the community food redistribution organisation Surplus To Supper, will be available from 7pm.